skip navigation
Daily Schedule
Sun, Jan 21, 2018
DAILY SCHEDULE
WEEKLY SCHEDULE
Sunday, January 21, 2018
When poets love heaven and earth, fall back to watch!" exclaimed ads for this prestigious film. The hyperbole was prophetic. So many moviegoers watched the Barretts of Wimpole Street... more
8:00 AM
B/W - 106 m

TV-PG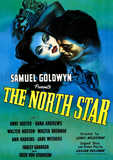 10:00 AM
B/W - 82 m

TV-PG
12:00 PM
B/W - 109 m

TV-PG
Gary Cooper and Franchot Tone star in The Lives of a Bengal Lancer, an exciting adventure of the heroic men who guard the British Empires perilous Khyber Pass in India. Surly Captain... more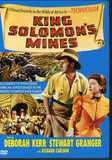 Before there was an Indiana Jones, there was Allan Quartermain, the stalwart hero of H. Rider Haggard's classic 1885 novel that's been filmed four times. Stewart Granger portrays... more
Unhappily married and uncomfortable with life among the British upper crust, Julia Sturges takes her two children and boards the Titanic for America. Her husband Richard also... more
TCM PRIMETIME - WHAT'S ON TONIGHT:
INVESTIGATIVE REPORTERS
In America, can a man be guilty until proven innocent? Suppose you picked up this morning's newspaper and your life was a front page headline... and everything they said was accurate... more
10:15 PM
C - 122 m

TV-MA
Widescreen
Closed
Captions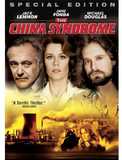 Nominated for four Academy Awards® including Best Actor and Actress (Jack Lemmon, Best Actor; Jane Fonda, Best Actress-1979), THE CHINA SYNDROME stars Jane Fonda, Jack Lemmon and... more
12:30 AM
B/W - 90 m

TV-PG
There are no titles in the genre scheduled.
Recent Movie News
Dick Dinman's "Best of '17" Classic Blu-ray Releases!
- Producer/host Dick Dinman picks his choices for the best classic Blu-ray releases of the year among which one of the biggest surprises is Classic Flix' s shockingly magnificent rendering of the brilliant Anthony Mann/John Alton noir masterwork T-MEN.
TCM Movie Database
Your destination for exclusive material from the TCM vaults
LEARN MORE >