skip navigation
Daily Schedule
Fri, Apr 28, 2017
DAILY SCHEDULE
WEEKLY SCHEDULE
Friday, April 28, 2017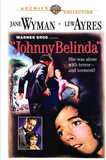 Life is hard on MacDonald farm in stony, windswept Nova Scotia - and harder for young Belinda, a deaf mute whose affliction has been confused with mental deficiency. Then the town's... more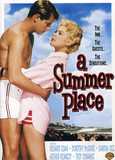 When a business man, Ken Jorgenson takes his wife, Helen and his daughter Molly to an island off the coast of Maine, little does he suspect that he will rekindle the teenage love... more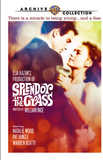 Deanie (Natalie Wood in an Oscar-nominated performance that marked a career turning point toward complex adult roles) is a teenager eager to do what's right in her 1920s Kansas town.... more
3:30 PM
B/W - 122 m

TV-PG
Previously filmed in 1931 under it's original title, Theodore Dreiser's bulky but brilliant novel An American Tragedy was remade in 1951 by George Stevens as A Place in the Sun.... more
5:45 PM
C - 118 m

TV-PG
Widescreen
Closed
Captions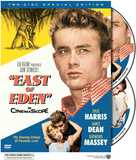 Based on John Steinbeck's novel and directed by award-winning director Elia Kazan, East of Eden was James Deans breakout big-screen performance, one that will forever be remembered... more
TCM PRIMETIME - WHAT'S ON TONIGHT:
TCM SPOTLIGHT: TCM SPOTLIGHT: POST-WAR MELODRAMA
8:00 PM
C - 95 m

TV-PG
Widescreen
Closed
Captions
Though ignored at the time of it's release, Nicholas Ray's Bigger Than Life is now recognized as one of the great American films of the 1950s. When a friendly, successful suburban... more
10:00 PM
B/W - 96 m

TV-14
12:00 AM
B/W - 104 m

TV-MA
There are no titles in the genre scheduled.
Recent Movie News
Dick Dinman Salutes Undervalued Star Van Johnson!
- Kino Lorber has just released on Blu-ray a sparkling new 4K restoration of the riveting suspense thriller 23 PACES TO BAKER STREET and producer/host Dick Dinman welcomes noted author John McElwee to the show as both pay tribute to the versatile and undervalued star Van Johnson.
Kirk and Anne: Letters of Love, Laughter, and a Lifetime in Hollywood
- This is the story of film legend and centenarian Kirk Douglas and his wife of nearly sixty-three years, Anne. Their stories of enduring love and a lifetime led on the world stage unfold through the couple's own candid commentary and priceless letters from their personal archives.
Joslyn Art Museum in Omaha Screens AIRPLANE! on 5/26
- AIRPLANE! will be screened on Friday, May 26, 2017 at 7pm at the beautiful Joslyn Art Museum, 2200 Dodge Street, Omaha, Nebraska. Special guest will be actor Robert Hays, who played Capt.Ted Striker in the film.
TCM Movie Database
Your destination for exclusive material from the TCM vaults
LEARN MORE >