skip navigation
Daily Schedule
Tue, Mar 21, 2017
DAILY SCHEDULE
WEEKLY SCHEDULE
Tuesday, March 21, 2017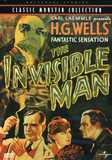 A scientist accidentally causes himself to become invisible, which comes at the cost of his sanity, as he terrorizes the countryside as a invisible killer. Starring Claude Rains.... more
11:00 AM
B/W - 110 m

TV-14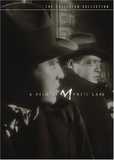 Peter Lorre, Otto Wernicke. Directed by Fritz Lang. Lorre made his powerful screen debut as a child murderer hunted by the authorities and the underworld. This digitally remastered... more
3:30 PM
B/W - 138 m

TV-PG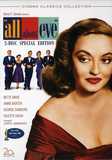 An unforgettable, acerbic look behind the scenes of New York theater, ALL ABOUT EVE depicts the glory days, even as it reveals it's denizens' naked ambition as they stand... more
TCM PRIMETIME - WHAT'S ON TONIGHT:
TCM SPOTLIGHT: TCM SPOTLIGHT: MARCH MALICE
8:00 PM
B/W - 108 m

TV-PG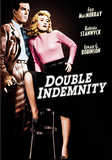 Oscar winner Billy Wilder directs Barbara Stanwyck and Fred MacMurray in this gripping film noir about a calculating wife, a smitten insurance agent and an unsuspecting... more
10:00 PM
B/W - 68 m

TV-PG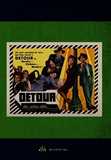 Directed by Edgar G. Ulmer. Starring Edmund MacDonald, Ann Savage, Claudia Drake. more
Synopsis: In this short film, a group of Austrian speleologists explore a newly-discovered cave.
Dir: Heinz Scheiderbauer
B/W
8 min

11:30 PM
B/W - 106 m

TV-PG
1:30 AM
C - 92 m

TV-14
Widescreen
Closed
Captions
Synopsis: A short industrial film that seeks to help working men and their wives deal with life's little problems.

Color
13 min

3:30 AM
B/W - 113 m

TV-PG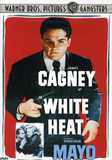 James Cagney, Virginia Mayo. A psychotic criminal with a mother complex escapes from prison en route to the most famous scene in cinematic gangsterdom. 1949/b&w/113... more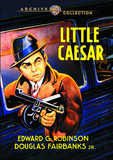 Edward G. Robinson stars in this classic gangster drama about man who ruthlessly murders his way to the top, controlling the mob as Little Caesar. Small-time, small-town hood Cesare... more
There are no titles in the genre scheduled.
Recent Movie News
Dick Dinman & Eddie Muller are ON DANGEROUS GROUND!
- The Warner Archive has just released an astonishing looking Blu-ray rendition of Nicholas Ray's dark yet hypnotically beautiful film noir ON DANGEROUS GROUND and producer/host Dick Dinman and his guest Eddie Muller dissect the various qualities which make this film so captivatingly unique.
TCM Movie Database
Your destination for exclusive material from the TCM vaults
LEARN MORE >